In a warehouse, storage racks are used to store goods and materials. They enable you to make the most of the available space. Racks in Trichy (https://www.donracks.co.in/trichy/) are available in three major types of storage solutions: wire, metal, and plastic. Read more about the different types of storage racks and their requirements here.
Warehouse Storage Rack- Types
Bolt & Nut Racks are so heavy and immobile that moving them is a time-consuming and difficult task. When eCommerce took off in the early 2000s, warehouse logistics realized they needed versatile and modular storage rack systems to adapt to constantly changing product sizes, and boltless racks became popular. Configuring Boltless Racks into L-shapes for easier access to corners is possible at the cost of a lower loading capacity.
Light Duty Racks are made for hand-loaded storage and can hold up to 250 pounds per tier. They are ideal for homes, offices, and commercial warehouses. Light Duty Racking Systems are available on wooden boards or metal shelves. Medium Duty Racks are designed for hand-loading storage and are ideal for most heavy goods and components. Palletized goods and other heavy items are stored in Heavy Duty Racking, a sturdy structure. Pallet Rack comes in various shapes and sizes, including Selective Pallet Rack .
Storage Racking Requirements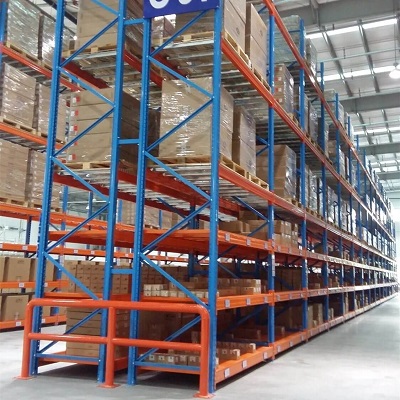 For safety reasons, keep storage racks at around 2m and no higher than 2.5m. According to our recommendations, if only used for hand-loaded storage, light-duty boltless and medium-duty rack systems should have an aisle width of 80 to 120cm. The rack depth must be as close as possible to the size of the goods when using Light Duty Boltless Racking systems and Medium Duty Racking systems.
If you're storing palletized goods, the depth of the rack should be 20cm less than the pallet's length. The owner must ensure the system's safe operation when assessing rack damage, and a qualified engineer must oversee the repair. It is critical to use racks and shelving correctly to avoid employee injuries.
Wrap Up
Every rack manufacturer in Delhi designs and manufactures storage rack systems for home, office, retail, commercial, and warehouse. Racks that take up less room while increasing the amount of space available are the best ones. Added features like rust and abrasion resistance make them preferable for storage solutions.